Коммунальные услуги:
113
EUR
Параметры
Планировка: 2 комнаты и кухня
Площадь: 62 m2
Užitná plocha: 62 m2
Терраса: Нет
Лоджия: Нет
Балкон: Нет
Этаж: 2-й этаж
Лифт: Нет
Обставлено: Частично обставлено
Описание объекта
We offer you exclusively a spacious 2 + 1 flat (62m2) situated on the second floor of a house in Prague 5, K Vodojemu street. The apartment consists of a spacious entrance hall with the access to the bathroom with a shower and washing machine, two bedrooms and a spacious kitchen with appliances: gas stove, oven, fridge. In the hallway and kitchen there is a new floating floor, in both bedrooms parquets, in the bathroom and separated toilet there are tiles. Heating is provided by central house heating. It is an excellently accessible location - a few steps from the tram stop and few minutes from the Anděl. It is bright (in all rooms new plastic windows) and a spacious apartment suitable for family or roommate (all rooms are separate with entrances from the hall). The rent is CZK 15,000 + CZK 3,000 monthly charges for service charges (excluding electricity and internet) and a deposit of CZK 18,000. Agency commission - one month rent + VAT 21%. The big advantage for the tenants is that the apartment is in the professional management of Bohemian Estates, which reports to the owner of this apartment. Tenants are provided with a contact person who deals with all related matters (regular maintenance and emergency interventions by own techniques, bills, reconciliations, etc.). The tenants are thus provided with trouble-free apartment use with full service.
360° Foto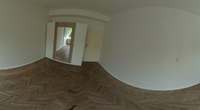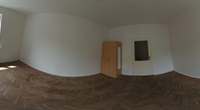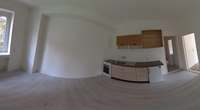 Спрос
Spacious 2 +1 for a fantastic price in Smichov
527
EUR
/ Месяц
Коммунальные услуги:
113
EUR
Yury Vachugov
+420777364434
yury.vachugov@bohemianestates.com