Коммунальные услуги:
110
EUR
Параметры
Планировка: 2 комнаты с встроенной кухней
Площадь: 63 m2
Парковка: Место в гараже
Терраса: Да
Лоджия: Да
Балкон: Да
Этаж: 10-й этаж
Лифт: Да
Обставлено: Частично обставлено
Описание объекта
Exclusive offer of luxuriously eqiped 1BED apartment situated on the 10th floor in a new building in Prague 4 - Modřany, street Zlochová No. 1B. The unit with an area of 50sqm consists of an entrance hall with built in wardrobe, bathroom with tub and toilet (washing machine can be effectively hidden under the built-in wardrobe), from the living room, where we can find high quality kitchen with built-in appliances (fridge, dishwasher, oven, ceramic hob ) and the cabinet for the TV. From the living room there is an entrance to the bedroom, where there luxurious cloak room, from both rooms we can enter to a very spacious balcony with an area of 13m2 of rooms, offering a beautiful view of the Vltava and its surroundings. The unit is luxuriously finished by architectural office, providing with high quality materials, designed lights, both rooms have a ventilation unit with recuperation, etc. Long term rental welcome. Service charges are 3.000, - CZK + electricity consumption, which will be transferred to the tenant. The apartment unit has a cellar and parking space. Near the TRAM / BUS, right next to the house are children's and other playgrounds. If you don't want to waste your time, It will be a pleasure to send you a link with a virtual tour to have a complete idea of the property offered (360C tour with video orientation as you wish). Attention, as a huge benefit, this apartment is professionally managed by Bohemian Estates company, which manages the property in behalf of the owner. An account manager is at the tenant's disposal, who solves all the issues connected with the apartment rental (maintenance, rental payments, reconciliations, amendments, etc.). So the tenant can enjoy the problem free rental with full servicing.
360° Foto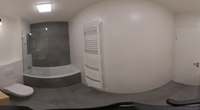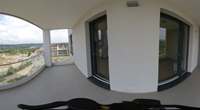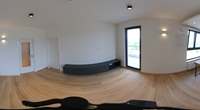 Virtuální prohlídka
Спрос
Luxuriously eqiped 1BED apartment in a new building in Prague 4 - Modřany, street Zlochová
717
EUR
/ Месяц
Коммунальные услуги:
110
EUR
Kateřina Krištofová
+420 778 704 852
katerina.kristofova@bohemianestates.com